Red Herring Alert
"I'm the toughest on crime that ever lived, I make Elliott Ness look like nothing.  I think for some reason the author

itie

s have dropped the ball on this case

."

 – per Ron Rosenbaum (Holding Court Podcast Thu, 22 October 2015) claims he is paraphrasing James Backstrom),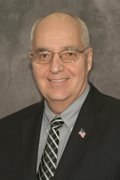 County Attorney James C. Backstrom
The Lakeville police have mishandled the investigation of the missing Rucki sisters – worked to cover up child abuse, and tainted the investigation with bias and misinformation. Innocent children are being punished for the actions of an abuser, and those who are charged with protecting them have failed to keep them safe.
Ongoing Child Abuse Cover Up    
Dr. James Gilbertson, Clinical Psychologist
Sandra Grazzini-Rucki and children at a "supervised visitation session" conducted by Clinical Psychologist "Dr." James Gilbertson    
Hearing in front of Judge Knutson, Feb 26, 2013.
Dr. Gilbertson…
View original post 2,837 more words